Aktualności
---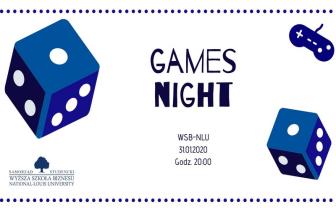 Games Night!
15-01-2020
Czy Wy też uwielbiacie grać w planszówki?🎲
A może wolicie bardziej nowoczesne rozwiązanie?💻
Xbox ...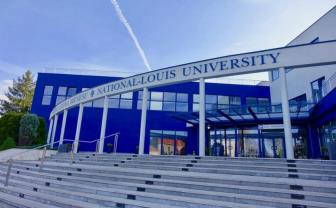 Czy widzieliście artykuł o WSB-NLU w dts24.pl?
07-01-2020
Rok 2️⃣0️⃣1️⃣9️⃣ przyniósł nam wiele dobrego.
Zmianie uległa kolorystyka budynku🎨 ale to nie konie ...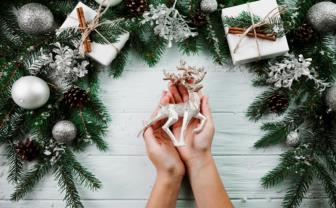 Wesołych Świąt!
20-12-2019
Wesołych Świąt Bożego Narodzenia i Szczęśliwego Nowego Roku🎄🎁
Życzymy Państwu by był to czas wyzw ...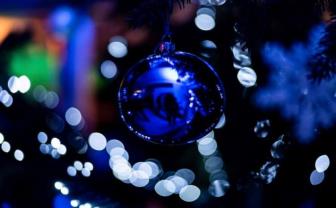 #Corazbliżejświęta
16-12-2019
Mamy wielką przyjemność zaprosić wszystkich studentów, absolwentów oraz pracowników WSB-NLU na wspól ...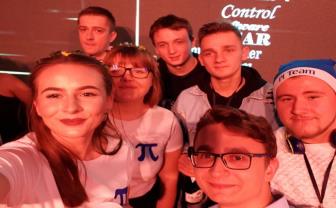 #BłyskPI
15-12-2019
Nasza 9 edycja Potęgi Informatyki w Wyższej Szkole Biznesu-National Louis University przechodzi do h ...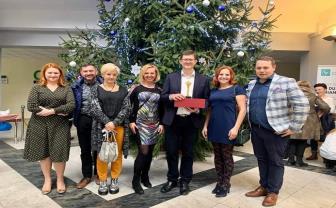 International Day Cooking 2019 za Nami!
07-12-2019
Za nami kolejna, 17 edycja wydarzenia International Cooking Day, w trakcie którego po raz kolejny ud ...
Włącz myślenie. Postaw na przedsiębiorczość - START: 7 grudn ...
02-12-2019
Już w najbliższą sobotę tj. 7 grudnia br. rozpocznie się kolejna, VIII edycja projektu "Włącz myślenie. Postaw na przedsiębiorczość" realizowanego wspólnie przez Wyższą Szkołę Biznesu - National Louis University w Nowym Sączu, Państwową Wyższą Szkołę Zawodową w Nowym Sączu oraz Stowarzyszenie ORION . Serdecznie zapraszamy uczniów szkół ponadgimnazjalnych i ponadpodstawowych z powiatu nowosądeckiego do rejestrowania się na stronie WWW.WSB-NLU.EDU.PL w ZAKŁADCE POZNAJ NAS w sekcji WYDARZENIA do 6 grudnia. Przypominamy, że w tej edycji głównym zadaniem będzie rywalizacja konkursowa podczas zajęć warsztatowych o charakterze HEKATONU. Temat przewodni to - opracowywanie strategii wzrostu zainteresowania grup rówieśniczych danym produktem lokalnym. Dodatkową atrakcją w sobotę (po inauguracji) będzie możliwość degustacji potraw z 13 krajów przygotowanych przez studentów zagranicznych WSB-NLU w ramach International Cooking Day.
Scientific and pedagogical internship
02-12-2019
Wyższa Szkoła Biznesu - National-Louis University invites to participate in scientific and pedagogical internship of the program «Organization of the educational process, training programs, innovative technologies and scientific work at Wyższa Szkoła Biznesu - National-Louis University» 28 January - 28 February 2020 Nowy Sącz, Poland Scientific and pedagogical staff of higher educational institutions are invited to the internship INTERNSHIP PROGRAM The program is designed for 6 ECTS credits (180 hours) and includes 5 modules: Module 1. The organization of the educational process and the training of students at Wyższa Szkoła Biznesu - National-Louis University. (30 hours/1 credit ECTS). 1.1 Departments and study programs at Wyższa Szkoła Biznesu - National-Louis University 1.2 Organization of the educational process at Wyższa Szkoła Biznesu - National-Louis University. 1.3 Lectures, practice and seminars in the fields of study. Module 2. Innovative technologies and informational support of educational process. (60 hours/2 credit ECTS). 2.1 The usage of innovative technologies in the educational process. 2.1 The electronic university. CloudA system. 2.2 The repository of the university and the work with digital library fund. Module 3. Science as the basis of the educational process. (30 hours/1 credit ECTS). 3.1. Academic Experience of Wyższa Szkoła Biznesu - National-Louis University. 3.2. Research projects and scientific publications of Wyższa Szkoła Biznesu - NationalLouis University. 3.3 . Scientific work and the priorities of scientific researches of students. Module 4. Academic mobility and internationalization of the educational process. (30 hours/1 credit ECTS) 4.1 Internationalization of the educational process and educational opportunities at Wyższa Szkoła Biznesu - National-Louis University for students from other countries. 4.2 Academic mobility of students as an integral part of the educational process at the University. 4.3 Behavioral culture of a teacher in conditions of a multinational student team. Module 5. Integration of theory and practice in the educational process. (30 hours/1 credit ECTS) 5.1 The combination of theory and practice in the educational process. 5.2 University cooperation with enterprises and organizations of Poland. 5.3 The practical value of education, career opportunities and prospects for university graduates. The distance part of the internship (28 January - 25 February) includes: study of the organizational structure of the university and training programs through access to the official website of the university; familiarization with copies of educational and methodological support of educational process; studying of the experience of distance education and distance learning in Elective Course (a list of items and an access code is provided); work with university repository and electronic library fund (electronic access code is provided); familiarization with copies of virtual lecture courses of university teachers from different disciplines. The intramural part of the internship (26 - 28 February) includes a presentation university, direct acquaintance with the material and technical part of the university, classroom and non-classroom work in accordance with the content of internship programs, consultations, professional discussions, work with the library fund of the university. CONDITIONS OF PARTICIPATION The cost of internship is 150 euros. The deadline Application is January 23, 2020. Organized transfer participants (Ukraine) have the opportunity to pay for the internship the time arrival at the university. TRANSFER AND ACCOMMODATION Organized transfer from Ukraine and accommodation for on-call session: 26 - 29 February, 2020. The approximate cost of an organized transfer and stay is 168 euros, which includes a comfortable bus for the Lviv- Nowy Sącz -Lviv route, transfer from the hotel to the university and back, accommodation in the 3-4-star hotel (three nights) with breakfast in double rooms, possible accommodation in single room for an extra charge. Information support of Ukrainian participants: pl.eu.study@gmail.com +38 096 83 177 94 Dr. prof. Kateryna Yahelska TERMS OF SUBMISSION OF APPLICATIONS All who plan to participate in the internship must send the application to the address: https://wsb-nlu.clouda.edu.pl/WydarzeniaZapisy/Index, January 23, 2020! Contacts: Recruitment office: rekrutacja@wsb-nlu.edu.pl APPLICATION for participation in the internship of the program «Organization of the educational process, training programs, innovative technologies and scientific work at Wyższa Szkoła Biznesu - National-Louis University» Participants of the internship program fill in the recruitment form located on the website of the University of WSB-NLU: https://wsb-nlu.clouda.edu.pl/WydarzeniaZapisy/Index and send a photo of the passport to the following e-mail address: bwz@wsb-nlu.edu.pl